Sustainability can no longer be considered a niche.  As our lives are being transformed by the twin crises of COVID-19 and the climate emergency and developers and investors are being pushed to rethink the design and purpose of buildings, sustainability is bound to become a major focus as younger generations enter the housing market, both as buyers and renters.
But being green is not easy. With ecological conditions,  economic and social systems varying from country to country, there is no single blueprint for how sustainability practices are to be carried out. However, it is universally recognized that the concept of sustainability entails the core value of  "meeting the needs of the present without compromising the ability of future generations to meet their needs. "
Named after the developer's daughter but inspired by – and designed for – the  generation she belongs to,  "Charlotte of the Upper West Side" sets an extraordinary new benchmark for sustainable architecture admist the complex challenges of New York's city urban fabric and enironmental forces.
Designed by the Roe Corporation, a real estate development company helmed by John Roe, the condo building is soon to become one of New York's first certified Passive House residential projects – the certification, from the German-based Passive House Institute, that recognizes buildings that require minimal energy for heating or cooling. To achieve Passive House certification, the building envelope has to be airtight, the energy usage may not exceed 10 watts per square meter of living space, and the internal temperature must adhere to strict seasonal regulations.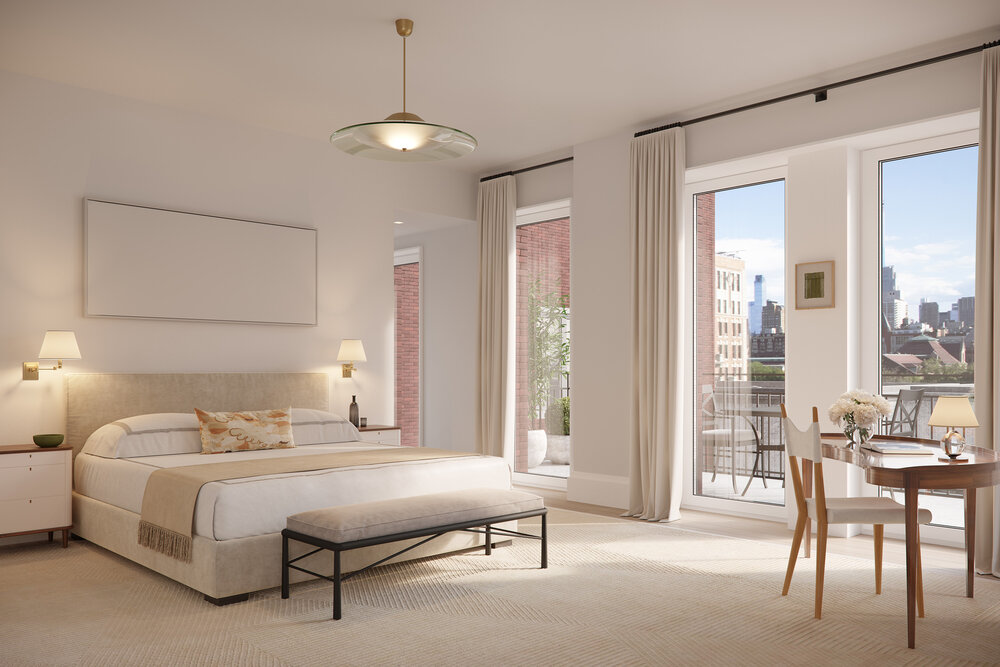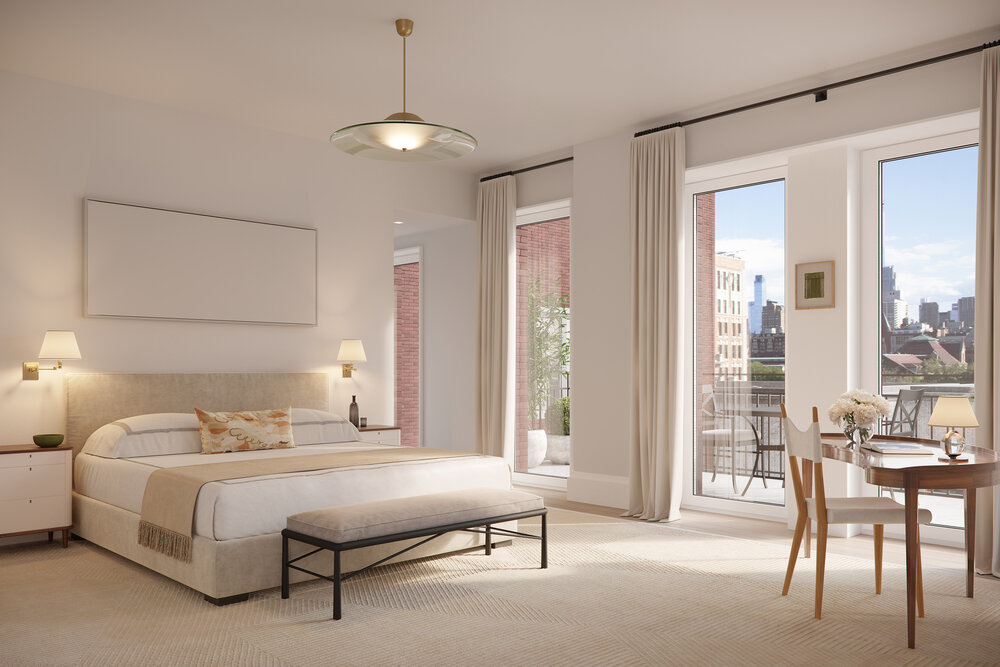 Beyond the Passive House standards, mr Roe also added his own specifications: "the units will have the freshest possible air, it will be soundproof, and it will feature floor-to-ceiling windows (with the eastern facade made almost entirely of glass)". A challenge not only from an energy standpoint, but also from an urban planning  standpoint – a contemporary, all-glass facade wouldn't fit into the design vernacular of the neighborhood where Charlotte stands – met by disguising the floor-to-ceiling glass with a terra cotta baguette system that's projected outside of the glass. The terra cotta louvers, or "baguettes," not only address the aesthetic concerns, but conserve energy as well – deflecting summer heat and allowing low winter light to pass through –  mitigating temperature concerns year-round.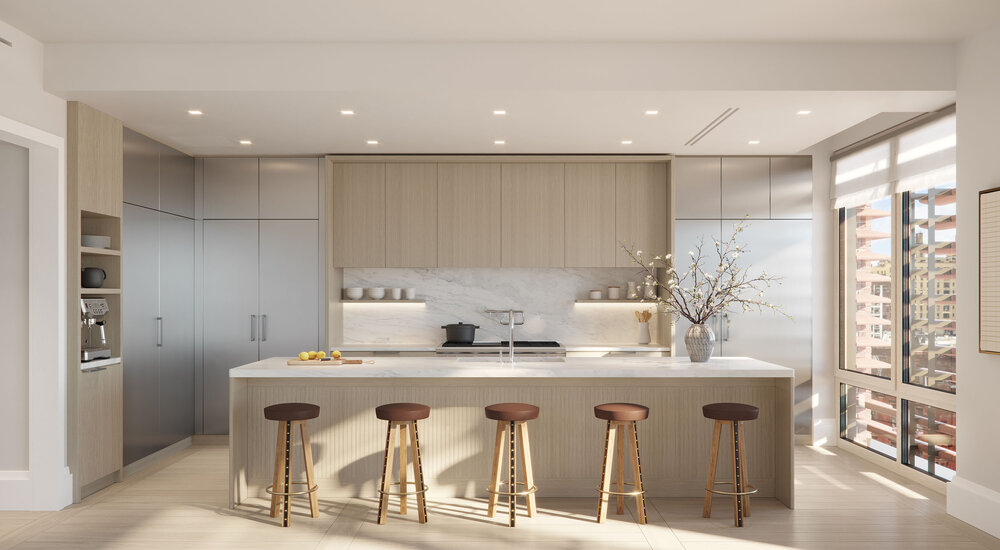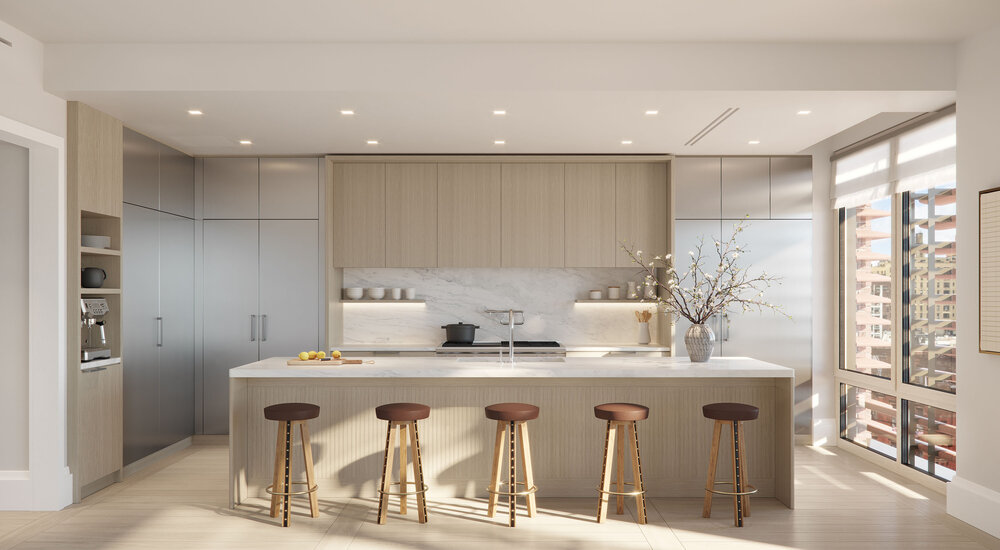 Blending seamlessly next-generation engineering with timeless luxury and livability, the private amenities are designed to nurture the health and wellness of everyone who lives there. The spaces have separate, independent ventilation systems that keep fresh filtered clean air circulating at all times. The air is also treated with UV light to eliminate almost all pathogens and moderated to ensure comfortable temperature and humidity levels. The fitness room, finished in elegant full-height paneling in FSC-certified white oak, features the latest equipment and bikes for immersive cardio workouts with personal touch screen and built-in sound system. An interactive golf simulator featuring industry-leading Swing Catalyst software with infrared lightwave technology and high-speed cameras, offers an additional 13 interactive sports and games including football, baseball, and soccer.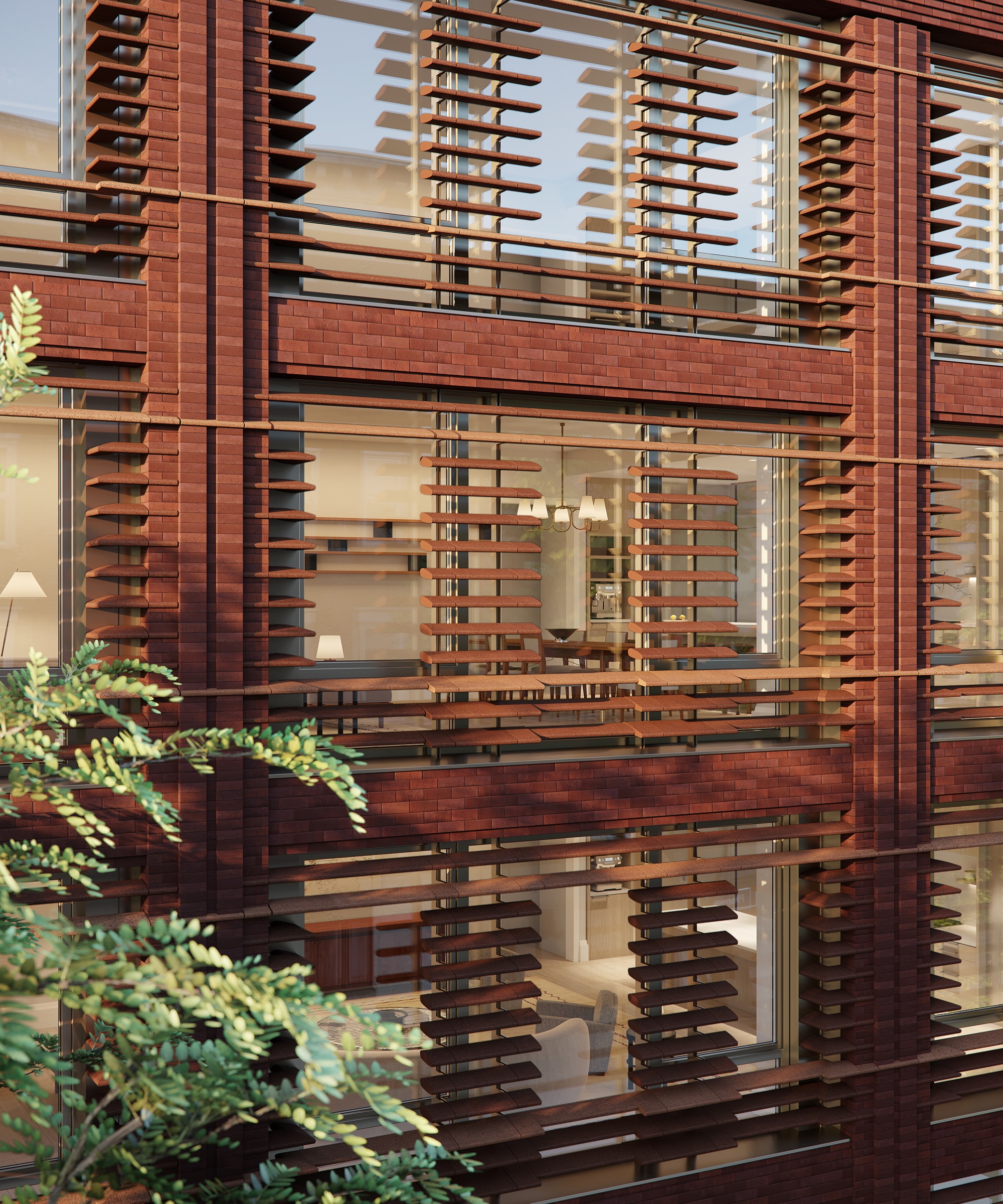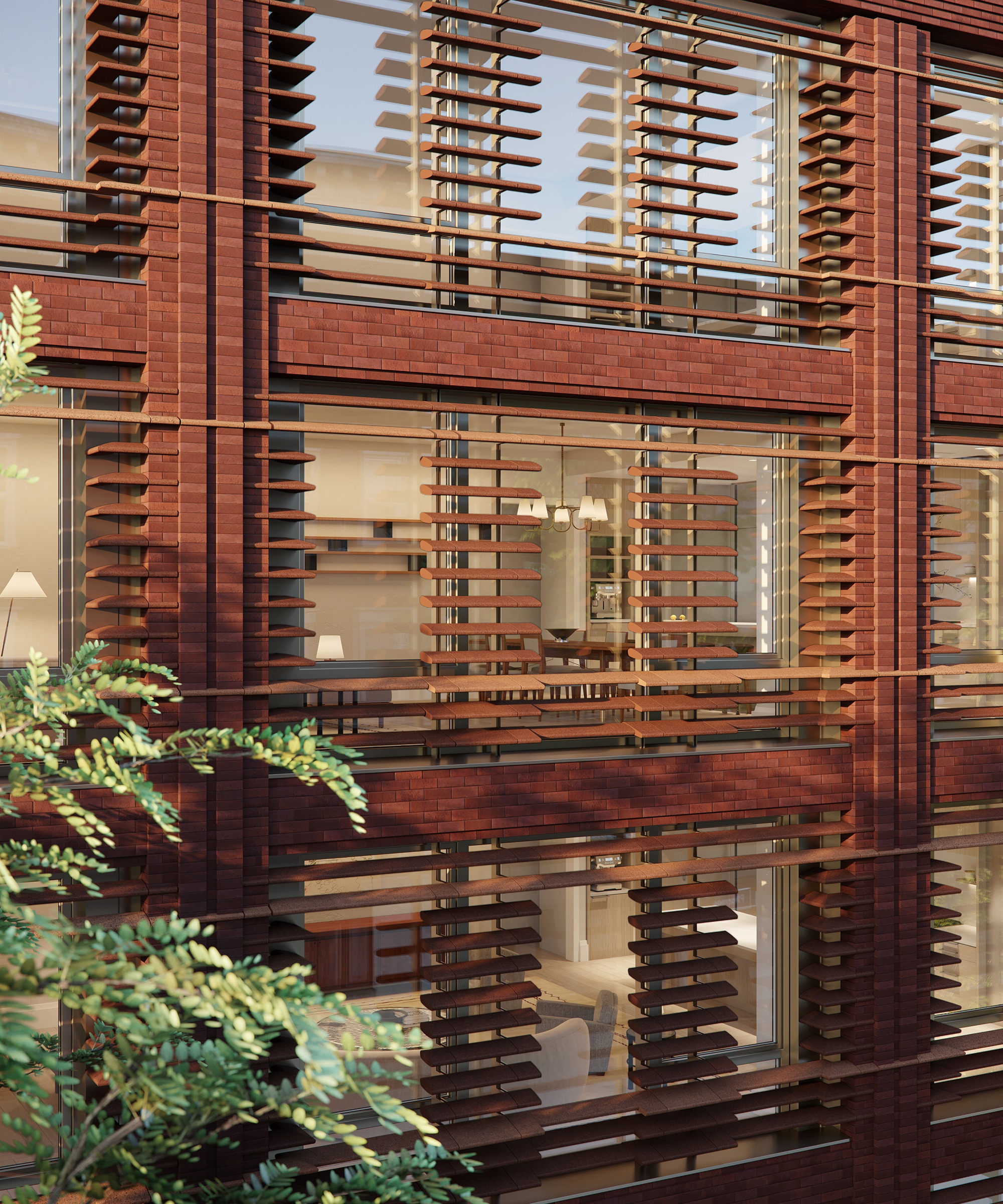 Charlotte has only seven units – each a sanctuary of wellness and sustainability featuring luxurious highest-quality materials and finely crafted finishes – priced between $11 million and $18 million, but that's not to say that Manhattan's greenest condo design couldn't be replicated elsewhere for less money.